COPPER MOUNTAIN
Colorado
US Rockies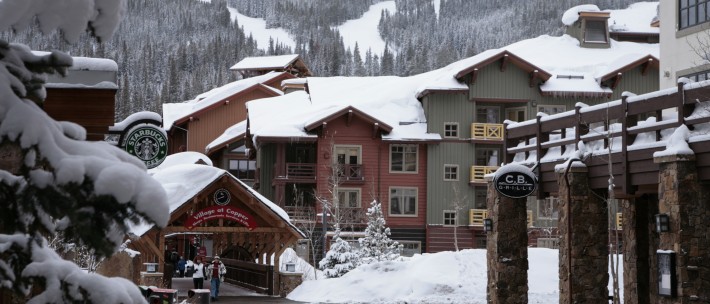 Discount Ski Extras Copper Mountain
LIFT TICKETS

Lift Ticket Details
Allows skiing at Copper Mountain only.
All Offers must be booked in conjunction with a Copper Mountain lodging reservation made through us and cannot be sold as a 'stand alone' product.
IMPORTANT INFORMATION: - All lift tickets are non-refundable if cancelled within 30 days of your arrival in resort.
Special Offers
(are included in our quoted prices)
KIDS SKI FREE - Children 12 & under ski free at Copper Mountain with a parent who buys a lift ticket. Max. of 4 Child tickets per 1 Adult ticket purchase.
50% OFF DEAL FOR 9 days or more lift tickets if booked in conjunction with a 10 night lodging package through us.
The deal is already reflected in our website prices for 9 days or more.
For 4-8 Days you can take 50% off the website prices if booked in conjunction with a 10 night lodging package through us.
Copper Mountain Lift Ticket Info
READ MORE >
< HIDE
HOW IT WORKS
You can either pay a £100 deposit to make your booking and the balance is due 8 weeks before you go or you can pay in full at the time of booking. When you pay in full, we will send you your lift ticket voucher which is exchangeable in resort.

LIFT TICKETS MUST BE PURCHASED AT LEAST 3 DAYS PRIOR TO START DATE. THESE TICKETS CAN ONLY BE PURCHASED BY INTERNATIONAL VISITORS AND ARE NOT VALID FOR SALE TO US RESIDENTS.

PRICE POLICY
- Our policy is to always offer the best prices. If this is not the case with this quote please let us know and we will do our utmost to price match or improve on another quote you have received.
Pickup location
READ MORE >
< HIDE
SECRET PASS TICKETS - for guests lodging through Copper Mountain will be pick up at lodging Front Desk at check-in.
LIFT TICKETS - from any lift ticket window for guests not lodging at Copper Mountain.
COPPER PLUS 1 DAY PASS
Guests can choose to ski any day at Copper during their holiday. A specific day to ski at Copper does not have to be determined in advance.
- from Group Ticketing:
If you are looking at the main ticket windows located on the lower level of Copper 1 building below Jacks. Group ticketing is located inside the glass door to the left of the ticket windows.
SKI / SNOWBOARD RENTAL
Copper Mountain Ski / Snowboard Rental Info
READ MORE >
< HIDE
BASIC PACKAGE
Soft flexing skis for the beginner to early intermediate skier.

SPORT PACKAGE
Lightweight, easy turning skis for the intermediate to advanced skier. Even available in lengths short enough for the discriminating beginner.

PREMIUM/PERFORMANCE PACKAGE
Quick turning, strong edge holding skis suitable for all terrain and conditions. Ideal for intermediate to advanced skiers who are looking for the highest level of performance.

LEARN TO RIDE SNOWBOARD
An entry level package designed for your first few days on the mountain.

ALL MOUNTAIN SNOWBOARD
An upgraded deck to enhance your experience on the mountain. Men's and Women's specific models available.
Pickup location
READ MORE >
< HIDE
Christy Sports
Snowflake
104 Wheeler Drive
Copper Mountain
Tel: 970.968.2086
Winter Hours: 8am-5pm - 7 days a week
Clients can collect their equipment from 3pm onwards on the day before rental commences.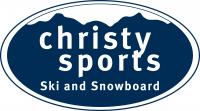 Adult (13+)
Child (4-12)
RESORT TRANSFERS
Copper Mountain Resort Transfers Info
READ MORE >
< HIDE
Book your resort transfers to Copper Mountain with us. Most of the coach companies use 14 passenger mini vans with ski racks and will drop off at your accommodation. You will be booked on to the most appropriate transfer bus that connects with your flight arrival time. All transfers are subject to the schedule of the transfer company. In the event of a delay, the company will put you on the next appropriate service. Prices shown are round trip.