WINTER PARK
Colorado
US Rockies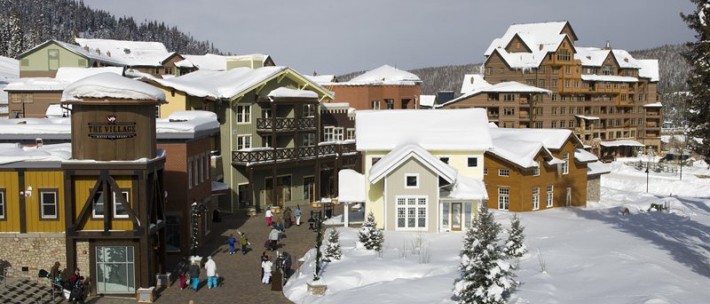 THE RESORT
Winter Park has seen some dramatic changes in recent years and is intent on increasing its appeal to skiers. Over 50 different restaurants plus a nightlife bar tour will combine to keep you busy after dark as well as the local hot springs and the chance to try out night skiing at nearby Silver Creek resort.
THE SKIING
Winter Park Resort consists of five adjacent mountains: Winter Park, Mary Jane, Parsenn Bowl, Vasquez Cirque, and Vasquez Ridge making it the fourth largest ski resort in Colorado. A network of trails and lifts interconnects the five distinct sections of each mountain. Five inter-connected peaks, 143 runs and over 3,000 acres of skiing means that Winter Park will keep you interested. One of the best aspects is the sheer variety, the expert terrain is made up of a combination of Mary Jane with some of the USA's best mogul skiing and the new Vasquez Cirque which is host to the most extreme runs in Colorado. Almost half of the trails cater for intermediate skiers, a perfect choice for those who like to cruise the wide-open spaces. Winter Park, has a total of 3,078 total skiable acres (1,521 hectares), that includes 142 designated trails, 25 Lifts and 1,212 acres (490 hectares) of off-piste terrain, including Vasquez Cirque and glade skiing.

Free Guided Mountain Tours - Twice daily tours are a great way to see the mountain and find the local's favorite or secret stashes. All participants must be an intermediate or better skier or rider. Lift ticket is required.

We will offer a FREE weekly shuttle between Winter Park and Steamboat throughout the 2016-2017 season: Shuttles will operate on Thursdays 8 December 2016-6 April 2017.
Note that shuttles will not operate 22 December and 29 December and 5 January. We will offer a one-way shuttle from Steamboat to Winter Park on Wednesday, 4 January as the Steamboat Grand is sold out 4-6 January. Steamboat departures are planned for late morning with Winter Park departures mid-afternoon.

1) We will require a minimum booking of FOUR adult passengers per shuttle date per ski specialist partner (you may combine passengers from different lodging reservations for the same shuttle date).

2) We will require the purchase of one of our two-resort passes for each adult on the shuttle booking:

STEAMBOAT & WINTER PARK MID-WINTER PASS or ROUTE 40 10/10 INTERNATIONAL PASS.

3) We will require a minimum international wholesale lodging purchase of 10 nights in Steamboat and Winter Park in any combination:
a. Qualifying lodging purchase for Winter Park includes Zephyr Mountain Lodge, Fraser
Crossing/Founders Pointe and The Vintage Hotel.
b. Qualifying lodging purchase for Steamboat is The Steamboat Grand.
OUR 3 WINTER PARK PROPERTIES