KILLINGTON
Vermont
US East Coast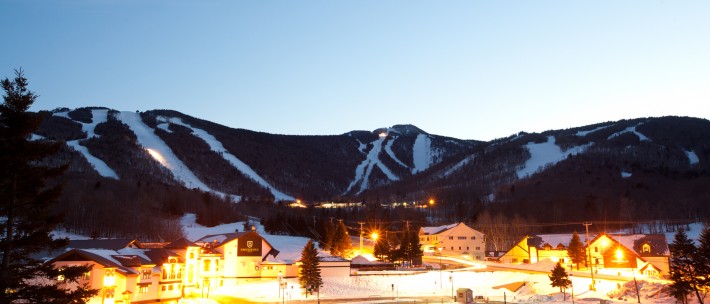 Discount Ski Extras Killington
LIFT TICKETS

Lift Ticket Details
allows skiing at Killington resort & Pico as well as 1 Day at Okemo resort
Special Offers
(are included in our quoted prices)
SKI UP TO 14 DAYS FOR PRICE OF 10 DAYS - buy a 10 day lift ticket and ski up to 14 days at Killington.
KIDS SKI FREE - Kids 12 years of age and younger ski free when an adult purchases a min. 5 day lift ticket for Killington. Limit 1 free kid per paying adult. Kids' equipment rentals are NOT free. This offer is NOT valid during the following dates: November 23-26, 2017, December 23, 2017 to January 1, 2018; January 13-15, 2018; and February 17-23, 2018.
SKI OKEMO
Book a min. 3 day Killington lift ticket and receive 1 day at Okemo free of charge (removes one day at Killington). Can't be your first day, pick up a voucher at ticket windows the day before you intend to ski Okemo.
Killington Lift Ticket Info
READ MORE >
< HIDE
HOW IT WORKS
You can either pay a £100 deposit to make your booking and the balance is due 8 weeks before you go or you can pay in full at the time of booking. When you pay in full, we will send you your lift ticket voucher which is exchangeable in resort.

LIFT TICKETS MUST BE PURCHASED AT LEAST 3 DAYS PRIOR TO START DATE.
Lift tickets can only be purchased by International visitors and are not valid for sale to US residents.

PRICE POLICY
- Our policy is to always offer the best prices. If this is not the case with this quote please let us know and we will do our utmost to price match or improve on another quote you have received.
SKI / SNOWBOARD RENTAL
Special Offers
(are included in our quoted prices)
RENT UP TO 14 DAYS FOR PRICE OF 10 DAYS - buy a 10 day rental and rent up to 14 days.
If you book this offer online, we will adjust the price on your order accordingly.
FREE UPGRADE - to High Performance Equipment with a min. 6 day Adult Rental Package.
FREE HELMET - if you rent a full package including boots. Offer not valid for skis/poles only reservations.
Killington Ski / Snowboard Rental Info
READ MORE >
< HIDE
BASIC PACKAGE
Lightweight, easy turning skis for the intermediate to advanced skier. Even available in lengths short enough for the discriminating beginner.

PREMIUM/HIGH PERFORMANCE PACKAGE
Quick turning, strong edge holding skis suitable for all terrain and conditions. Ideal for intermediate to advanced skiers who are looking for the highest level of performance.

SNOWBOARD PACKAGE
A range of quality boards and boots suitable for beginners to advanced riders.

Adult 19+
Child (4-18)
Child (4-18)
RESORT TRANSFERS
Killington Resort Transfers Info
READ MORE >
< HIDE
Book your resort transfers to Killington with us. You will be booked on to the most appropriate transfer bus that connects with your flight arrival time. All transfers are subject to the schedule of the transfer company. In the event of a delay, the company will put you on the next appropriate service. Prices shown are round trip.
no transfers